Two To View – A Couple Of Amazing Videos You Don't Want To Miss

Awesome Wave Photographs
Dive in and check out this talk with Hawaiian photographer Clark Little, who spends hours each day on the sometimes dangerous shoreline to capture breathtaking wave shots.

John Glenn's 1962 Space Flight
Over 50 years later, the flight of the first American to orbit earth is no less thrilling. Watch each amazing stage of Glenn's incredible journey.
<![if !vml]>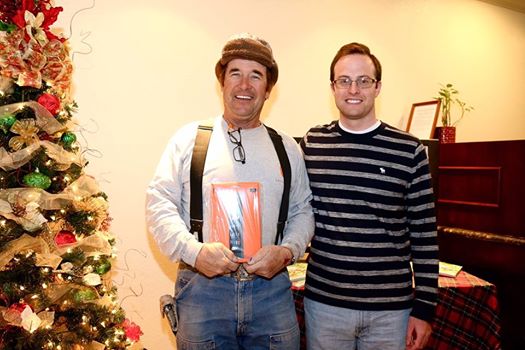 <![endif]>Through the month of December, MVT hosted a customer appreciation event to show all of our customers how thankful we are. From cookies and muffins to the chance to win great prizes, our customer appreciation event sure was a lot of fun! Thank you to everyone who stopped by to say hi and Merry Christmas.

There were 6 lucky winners of some great prizes that were given away December 20. To check out the winners on our website, click here.
<![if !vml]>
<![endif]>A special thank you to Pat Harris who has been living connected with MVT for 71 years! Let's take a quick trip down memory lane from Pat Harris...

Pat Harris came to Moapa Valley in 1945 from Las Vegas. Pat and her husband moved as they saw an opportunity to open a restaurant to cater to those fishing on Lake Mead. They opened their restaurant, in a now torn down building, just south of Ace Hardware on Overton's Main St. and ended up getting out of the restaurant business when Overton got crowded with five local restaurants. They sold their building to Al Biederman, who opened a fish and tackle store. The Harris family stayed in Moapa Valley because of the good schools.

Upon arriving in the valley the Harris family got connected with a phone line from Moapa Valley Telephone and have had service with MVT ever since. Pat recalls the time when you answered your phone based upon the number of rings -- wow, how technology has changed since then, right? She has had the same number since 1945 and loves that her family members can still remember her number even when they lose their phone and all of their contacts. MVT thanks Pat for sharing her story and for being a loyal customer.
Make sure to follow us on Facebook,
so you are always in the know about MVT events.

Happy 2017 From Your Local MVT Team

A new year always brings time for reflection. Here at MVT 2016 brought some major milestones we want to share with our valued customers:
MVT became the only provider in the area with redundant fiber routes out of the valley this creates the most reliable network possible. If a fiber is cut the network will reroute to opposite direction so that the Internet connection through MVT will never be lost. Fiber not only delivers the most reliable connection, but also creates a solid network for the best Wi-Fi coverage. Stop by and visit with our friendly customer service team to learn more about our fiber network.

With continued fiber build-out MVT also launched a 300 Mbps Internet plan. The majority of homes around the US only have access to 10 Mbps, so this is 30 times faster than most homes have access to. With MVT s new 300 Mbps you can connect every device in your house and never experience a buffer symbol again.

We continue to improve our network and plan offerings, which drives more customers and speed upgrades. Thank you to all of our customers for choosing MVT and helping a local business succeed.
You can expect more from MVT in 2017 and Brad Lyon, president at MVT, mentioned, MVT and Moapa Valley have been a big part of my family for four generations. With MVT's fiber network, I believe that we are in a unique position to deliver the best possible network. There is no technology today or on the horizon that can compete with the speeds and reliability of fiber. I also believe that we have the most dedicated employees. Earlier this year, we had some pretty significant Internet problems; however, we had multiple employees who spent about 36 hours straight working to get the network back up. You won't see this dedication from our out-of-town competitors. We also care about delivering the promised speeds all of the time and every time. We closely monitor our usage and ensure our customers have the best experience. We are committed to our network, our customers, and thank every customer for being committed to us. Cheers to 2016 and to the coming year!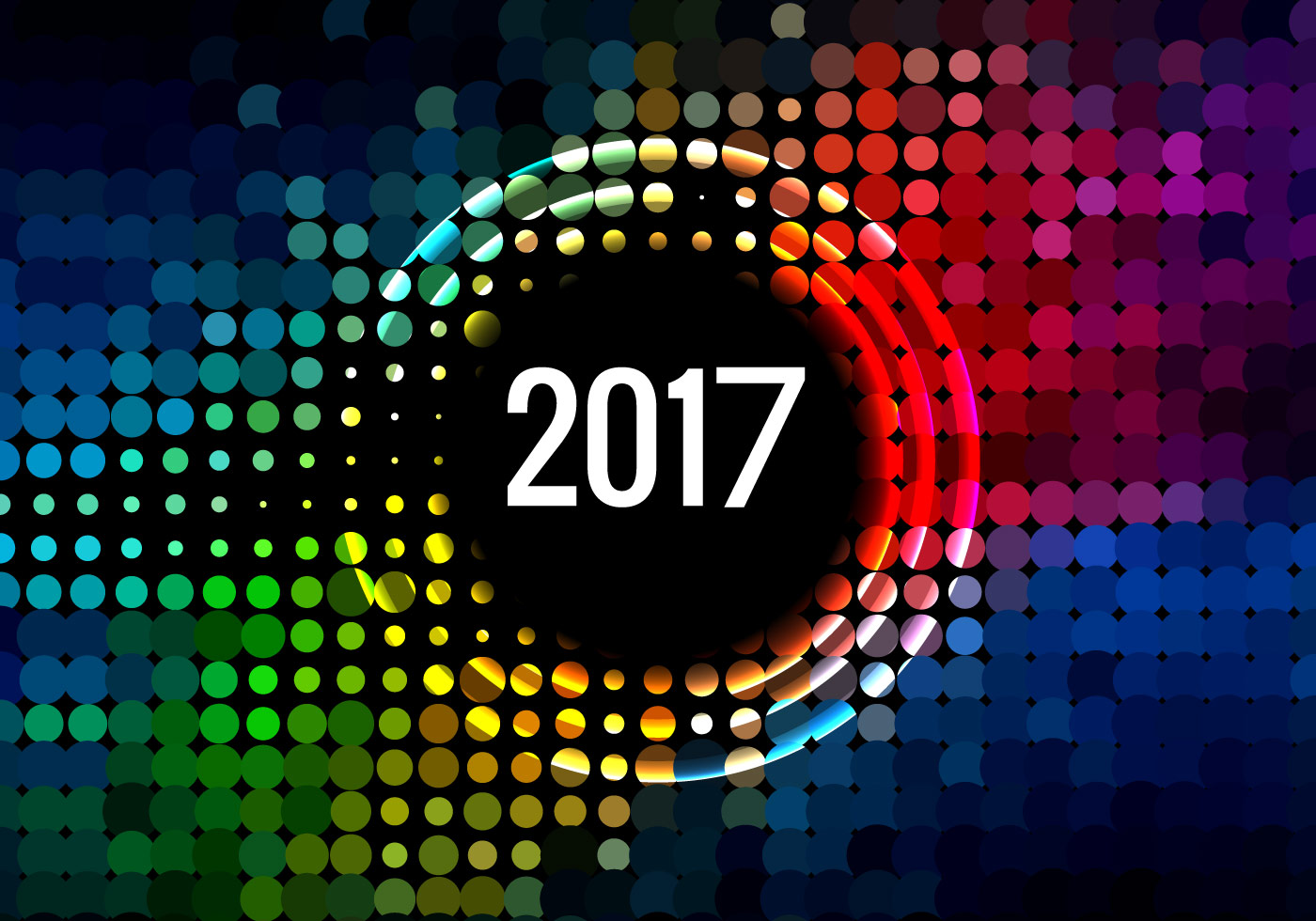 FREE Featured Apps – These Three Are Well Worth A Look



iRecycle
Whether you need to recycle automotive, building, electronic, or hazardous items, this app tells you where to go.

Learn more...



Sleepbot
You can use this app to track your sleep cycles, or have it wake you up at just the right time based on your lightest snooze.

Learn more...



Snapguide (iPhone only)
From fashion to food, computers to crafts, and games to gardening, this app features a DIY guide for just about any task.

Learn more...

Stay Alert – Watch For Amazon Phishing Scams


Go Pinterest-ing! – Cool Stuff To Pin On Your Pinterest Boards


You haven't started pinning on Pinterest yet and you want to get started? If so, click here.

Sites of the Month – Great Sites To Check Out In January

<![if !vml]>
<![endif]>Consumer Issues
usa.gov/consumer – Being a savvy consumer means more than finding great deals at your favorite store. It can also involve learning more about the products you're buying, or finding out how to respond when a purchase goes badly. This USA.gov site offers information about a variety of consumer-related topics including banking, recalled products, and complaints.
<![if !vml]>
<![endif]>Google Arts & Culture
google.com – January 31 is Inspire Your Heart With Art Day, and Google can help you celebrate. This site presents stories and images related to art in all its forms. You'll find new stories each day about painting, architecture, fashion, and more. Or read about famous artists like Frida Kahlo and Salvador Dali.
<![if !vml]>
<![endif]>Remodeling Ideas for 2017
hgtv.com – Is home improvement one of your New Year's resolutions? If so, you'll want to visit this site for inspiration. Find ideas for a wide range of plans including cute DIY projects, installing an HVAC system, bathroom makeovers, brightening a winter landscape, garage storage hacks, and so much more.
<![if !vml]>
<![endif]>Winter Weeknight Dinners
foodnetwork.com – Winter is a great time to cook up some comfort food, and this Food Network gallery has lots of easy and nutritious ideas to help. How about a helping of Spaghetti with Quick Turkey Chili? Or maybe some Maple-Glazed Chicken or Salisbury Steak with Mushrooms? You'll find plenty of classics plus new ideas to try.

Short Tutorial/FAQ – What Is A Legacy Contact On Facebook?

We hope you found this newsletter to be informative. It's our way of keeping you posted on the happenings here. If, however, you'd prefer not to receive these bulletins, please see the links at the bottom of this email to manage your preferences.

Thanks for your business!

Best regards

Brad Lyon
Internet Manager




MVT
1120 N. Moapa Valley Blvd.
Overton, NV 89040

702.397.2601
©2017 Cornerstone Publishing Group Inc.

Trademarks: All brand names and product names used in this eNewsletter are trade names, service marks, trademarks or registered trademarks of their respective owners.