Giving Support Where It's Needed Most
Meet Kyle Dalley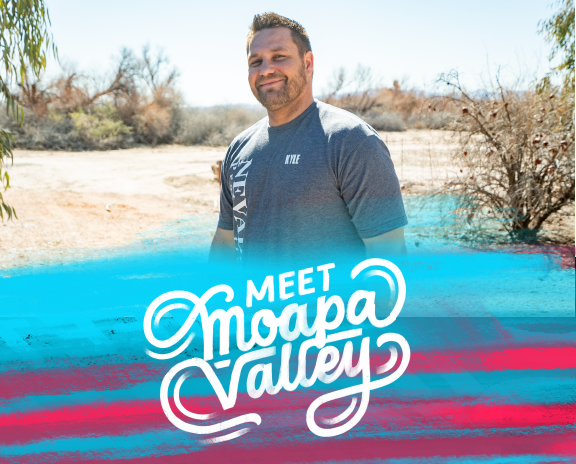 This month, MVT's "Meet Moapa Valley" video series introduces viewers to Kyle Dalley.

Born and raised in Logandale, Kyle Dalley has been working in the prosthetics field since 2003. "When I first started," he says, "I went to a school in Washington State that had a technical program for learning how to fabricate prosthetics. I was able to get a local job doing that. At the same time there was supervised training a in place where I could help with the fitting process." By 2009, he was certified to work on legs full-time without supervision.

When asked to describe what he enjoys most about his work, he answers easily, "There are two parts: The mechanical part is fun. Whether it's new equipment on the market or whether it's something you need to hone your skills at to make sure you're on the cutting edge, I enjoy it." He pauses. "But there's also the element of working with a person who tells you, 'I had this horrible thing happen to me and I can't walk now. I'm depending on you to help me get my life back.' When that happens, and when you can turn it around and say, 'Hey, look at you. You're doing awesome!' It's very fulfilling. That's hard to replace. Those are the things I really love about the job."

See Kyle Dalley's video at MeetMoapaValley.com and feel free to share your stories of Kyle on MVT's Facebook page or YouTube channel. Stay tuned for more videos in this series.