Two To View – A Couple Of Amazing Videos You Don't Want To Miss

Tom Hanks Crashes Photo Shoot
A young couple's wedding photo shoot in Central Park gets a welcome interruption from Tom Hanks, who just happens to be passing by.

Drones Capture Volcano Images
Dedicated filmmakers send drones into a lava-filled crater to create never-before-seen models. The team remains safe, but some of the drones don't make it back



Connect with MVT and thank a Veteran at the 2016 Veterans Day Parade—November 11 in Overton.

Watch for our fiber trailer during the parade as we will be handing out some treats along the way. Connect, celebrate and thank a Veteran!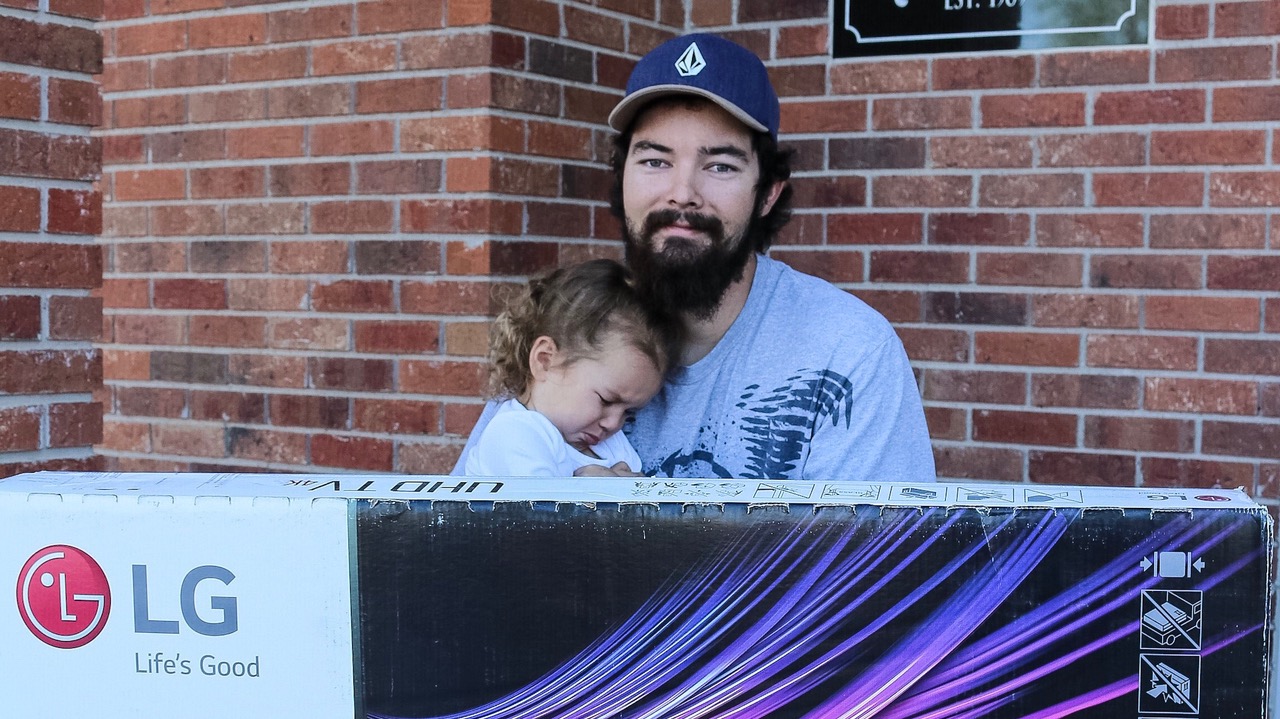 Casey Rawson from Logandale was the winner of the 4K HD Smart TV from our recent Break Free campaign. Casey's daughter was a little disappointed to find out they won a TV. She was hoping for a puppy. All those who added or upgraded their MVT broadband connection to 30 Mbps or higher were entered to win this great TV.

MVT is proud to be your local technology partner bringing speeds up to 300 Mbps—did you know that is 20x faster than the competition? Contact us today to discuss your technology needs.

FREE Featured Apps – These Three Are Well Worth A Look



Medisafe
Remembering to take prescriptions isn't always easy, but this app can help. It gives drug information and reminders about when to take and refill medication.

Learn more...



Drops (iPhone only)
Is learning a language a little overwhelming? Try this app for an easier approach. You get five-minute "drops" of instruction complete with fun illustrations.

Learn more...



Morecast
Morecast gives you weather forecasts and more. Check out global weather patterns, see trip-based weather, view weather webcams, and share favorite weather moments.

Learn more...

Keep Alert – Warnings For eBay Sellers


Go Pinterest-ing! – Cool Stuff To Pin On Your Pinterest Boards


You haven't started pinning on Pinterest yet and you want to get started? If so, click here.

Sites of the Month – Great Sites To Check Out In November

<![if !vml]>
<![endif]>Peanut Butter Lovers
peanutbutterlovers.com – November is Peanut Butter Lovers Month! Check out this site to celebrate your love for the delicious, peanuty spread. Explore nutritional information, get peanut butter recipes, take the peanut butter quiz, learn about the peanut industry, and use the social media buttons to share your favorite finds.
<![if !vml]>
<![endif]>Fall Slow Cooker Recipes
delish.com – When you think of meals made in a slow cooker, you probably think of soups and stews. But you can do so much more, including Mac and Cheese, Meatloaf, and Pot Pies. This gallery offers 29 slow cooker recipes that can make cooking dinner faster and easier.
<![if !vml]>
<![endif]>Books And More
themillions.com – The Millions is an online magazine packed with book reviews and other arts-related content. Check out the "top ten" lists, which show the most popular books among site viewers. Looking for information about a specific book? Check out the Books & Reviews section to search by author.
<![if !vml]>
<![endif]>Outdoor Christmas Decorations
housebeautiful.com – It's not too early to start thinking about Christmas décor, and this site can help. Find great ideas for stand-bys like wreaths, lights, and garlands. Also check out unusual treatments like snowflake cutouts, sleds propped upright on the porch, containers of colorful ornaments, and signs with your special greetings.

Short Tutorial/FAQ – How Often Should I Replace My Computer?

We hope you found this newsletter to be informative. It's our way of keeping you posted on the happenings here. If, however, you'd prefer not to receive these bulletins, please see the links at the bottom of this email to manage your preferences.

Thanks for your business!

Best regards

Brad Lyon
Internet Manager




MVT
1120 N. Moapa Valley Blvd.
Overton, NV 89040

702.397.2601
©2016 Cornerstone Publishing Group Inc.

Trademarks: All brand names and product names used in this eNewsletter are trade names, service marks, trademarks or registered trademarks of their respective owners.